Directions To The Kings Gardens & FAQ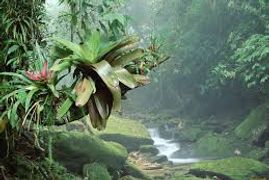 How To Get To The Kings Gardens & Waterfall: Directions
In order to keep the security and seclusion of this delicate sacred historical Royal location, deemed as one of the four power spots of Maui, We will only send the driving directions after your booking is made. Note: It takes at least 1 hr 20 min from Lahaina/ Kaanapali or Wailea.
Cell Phone Reception:
The Kings Gardens & farm is located in a rural area, and therefore cell reception is a bit weak to at times depending where you are in the gardens to non-existent. Therefore be prepared and write down the directions, as at times we may not be able to get your call.
Our Garden Tour Times:
Tours run 7 days a week giving you plenty of time to enjoy other attractions in the area! We do limited each tour to just 12 people to insure a personalized and engaging experience. Also as this is a highly prized and sacred historical Royal archeological location keeping the awareness and sensitivity to this holy "Royal" location is our kuleana, or in english our honored responsibility, hence the limited number of people per tour.
Hurry up and book your dates, as we sell out fast! So make sure to book right away to grab your reservation today. A must do while on Maui! Have fun while doing good!